Is it possible to pay mortgage payments via credit card?
Most people just assume the answer is no.
I used to be one of them. Then, after I bought my second home in 2016, I decided to look into it.
I learned that it is, in fact, very possible. I now do this using a service called Plastiq.
I was skeptical at first, but after several months of mortgage payments with no issues, I'm very happy with the service.
How much does it cost? They currently charge a 2.5% fee. So if your mortgage payment is $1,000, they will charge your credit card $1,025 and cut a check to your mortgage lender for $1,000 on your behalf.
The real question is is it worth it? It depends on the credit card you have and whether the additional rewards you'd get from paying your mortgage are more valuable to you than the 2.5% fee.
For me, it's worth it and here's why:
I use the Amex Starwood Preferred Guest credit card to pay my mortgage on both homes I own.
My combined monthly payment is $2,700. With the 2.5% fee of $67, I'm paying $2,767 in total and getting an additional 2,767 SPG points. So essentially, I'm paying $67 to get 2,767 SPG points (Starpoints) that I wouldn't otherwise get.
How much is 2,767 Starpoints worth? Well, I can often book a hotel worth $150 per night or more for 3,000 Starpoints. So the cash value of 2,767 Starpoints is at least $135, which is double the amount I'm paying in fees.
This was the mental math I did when I decided to give Plastiq a shot.
My wife and I live a couple of hours from Disney World and have annual passes, so we go often and usually stay at a Starwood property in or near Disney.
In fact, I'm writing this now in a Starwood hotel near Disney where we are staying. This weekend, the rate for this hotel is $180 per night, but I booked it for 3,000 Starpoints. With the amount of extra Starpoints I'm getting from using Plastiq, we could, in theory, do this every month.
It won't make sense for everyone. Like I said, it depends a lot on your credit card and how you make use of your rewards.
If you're using a card that gives you a measly 1% cash back, charging an additional $2,700 per month to your card would only yield $27 in rewards in exchange for your $67 fee.
Fail.
But the way I see it, I get way more value than what I pay in fees. At least double. So I win.
Note: This should be obvious, but I still feel like I need to say it. If you do not intend to pay off your entire credit card balance each month, DO NOT PUT YOUR MORTGAGE ON YOUR CREDIT CARD. THIS IS STUPID.
Now that that's out of the way, if you think using Plastiq makes sense for you, I'd love for you to use my referral link to sign up. We'll both score some "fee-free dollars."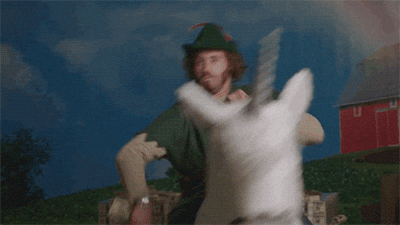 Featured image by Negative Space.
First published on Quora.
---
Want an easy way to set budget goals and track your monthly spending? Use my free personal monthly budget spreadsheet.